Even if (or even more if) you are/have a small business, you need to sharpen your branding in order to be ready to take the next steps & accelerate. The more competitive your market is, the more important it is to work on the fundamentals of your brand platform. It will actually make it easier to attract clients by marking a difference in your storytelling – sales & marcom messages.
To this end, we have created a whitebook to help & guide you in this endeavour. It's composed of 4 sections. You can start with the section you like, there is no particular order. You just need to have completed one full section before moving on to another one:
This in-depth work will definitely [re]build, improve, refine or sharpen your brand essence (aka brand messaging) & should be used to guide your communication decisions & actions.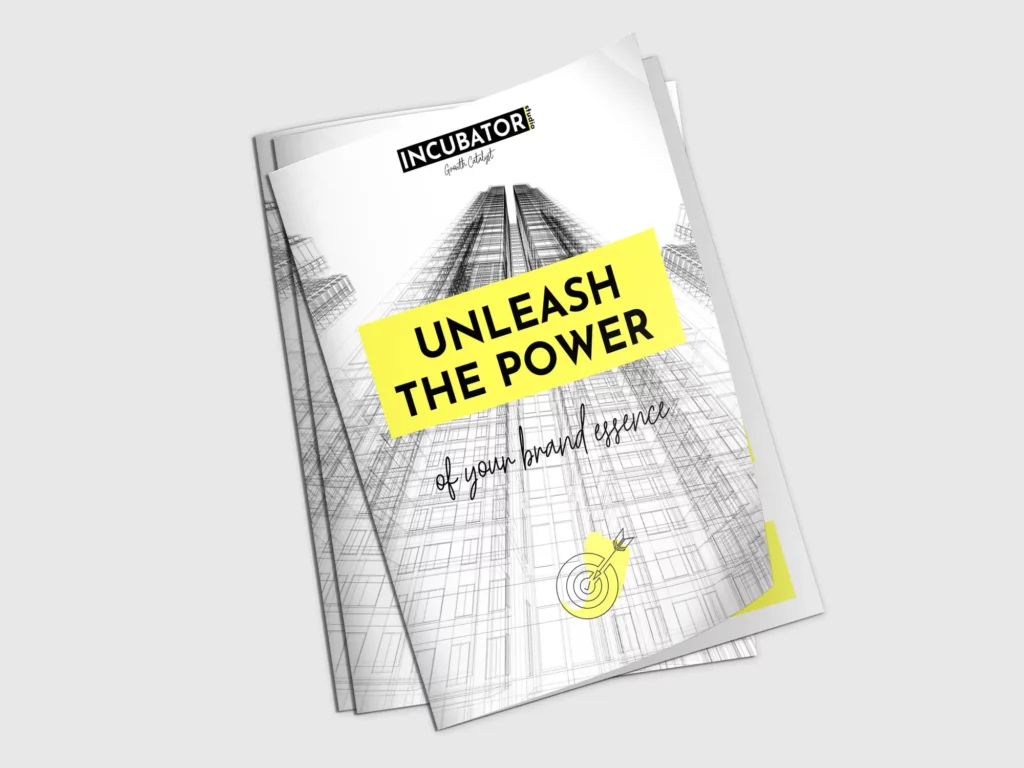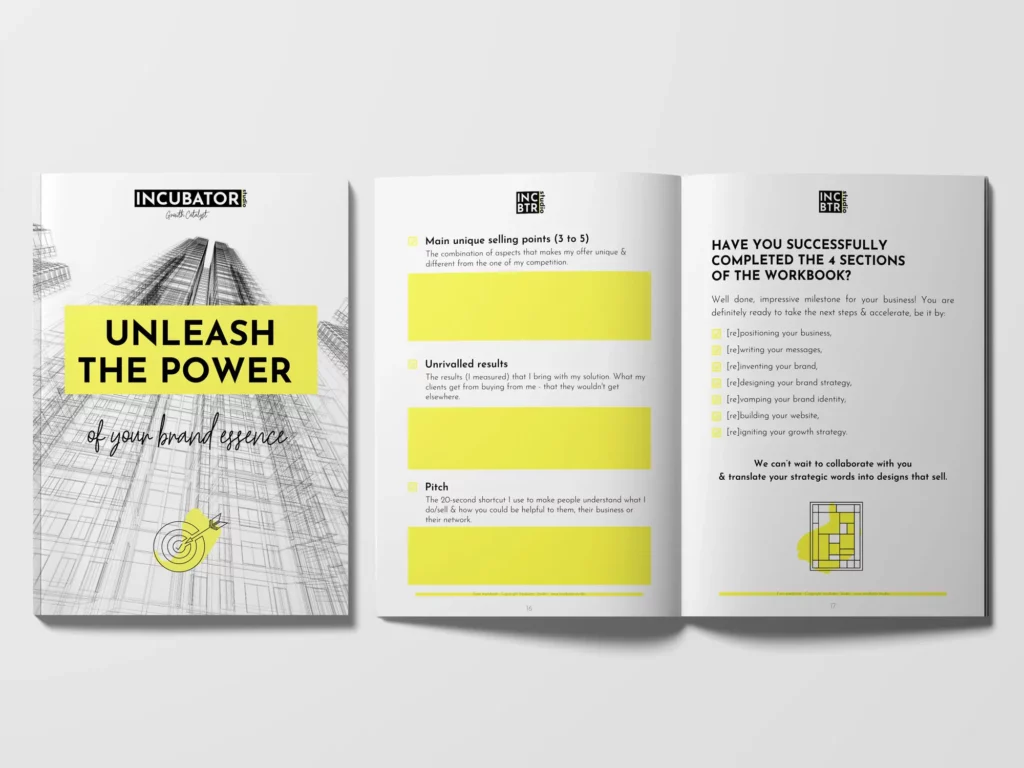 Have you successfully completed the 4 sections of the whitebook? Well done, impressive milestone for your small business! You are definitely ready to take the next steps & accelerate. We can't wait to hear from you if you want us to translate your strategic words into designs that sell.
Psst… if you need the input of a brand strategist in order to review your brand messages, we're here as well…