"We don't agree on everything, but we always agree to disagree in order to align!". - Aurélie Bécat & Coralie Rocque
Nowadays, consumers or companies no longer just "consume" the products or services they need as a commodity, but rather buy the vision, values & personality of the people behind them. Most of us actually need to identify ourselves, to be reassured & even inspired by the brands we choose.
The agency we have created is neither a machine, nor a nebula. We know that our clients choose us for our personalities & the way we collaborate, think, listen & [co] create, beyond our verifiable expertise. When they choose us, they work with us.
This is the reason why we are keen to talk about ourselves, our dreams, our projects, our aspirations & our tastes, to make ourselves accessible with authenticity & humour. In this article, you'll find out who is at the heart of Incubator Studio & why this duo is functional.
She is THE brand strategist & growth expert. She is a demanding, authentic & independent thinker. From ideation to strategic repositioning, she gives birth to brands in words & concepts, then designs strategies to help clients quickly develop a coherent vision & clear growth plan, combining the psychology of the ideal customer & the reality of the market.
Aurélie has no innate IT skills or tools acquaintance, has Excel files in her head only, yet has the efficiency of a machine. She is the right brain of the team, who has been letting herself be trained by Coralie for three years now to tame all the tools needed to build Incubator Studio & ensure optimal management of customer projects!
Coralie is the Artistic Director of the agency. She is a creative geek with a business vision. Her profession consists in creating intelligent graphic & web design that benefits the growth of our clients' businesses. Thanks to her expertise, Coralie translates Aurélie's brand strategies into visual identities  & websites that stand out.
Coralie is convinced that beauty serves results. This makes her an outstanding creative person capable of producing intelligent & effective design. She is THE partner of choice for high-potential, little-known companies that are determined to become unforgettable.
This professional duo stands out thanks to its interdependence. Our complementary & integrated expertise allows us to offer a complete service to our clients. Our sense of professionalism, our dedication in our work, our vision & values  are common. Our human qualities complement each other. Aurélie is extraverted while Coralie is rather introverted. Aurélie has the wildest ideas & Coralie has the tools to implement them. Our duo is really rooted, strong & ready to face storms. The Covid-19 storm has neither weakened, nor shaken it.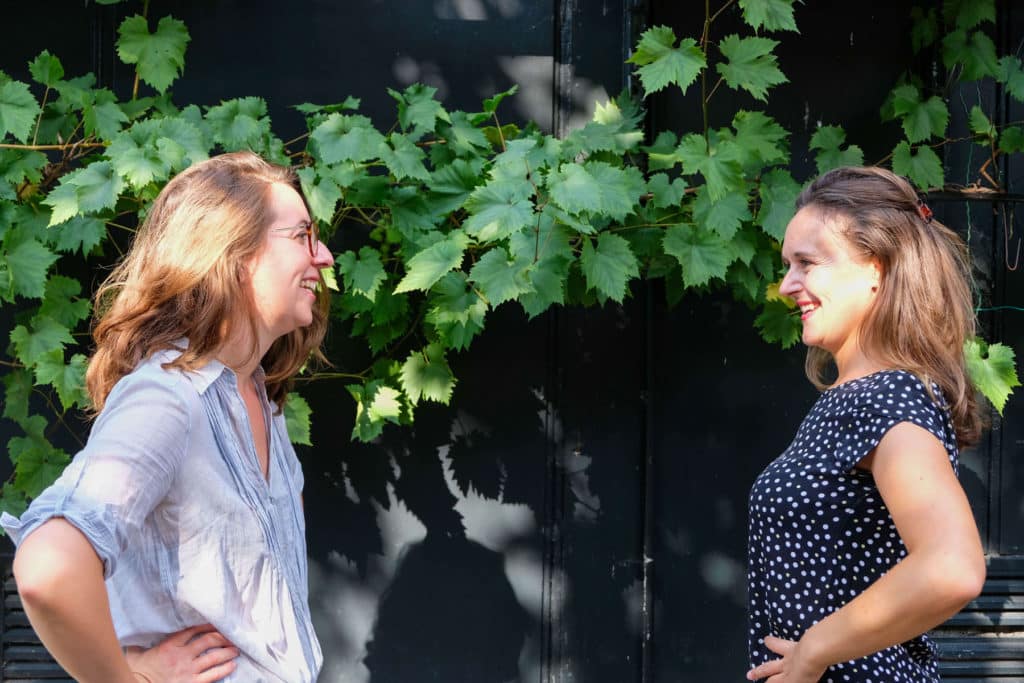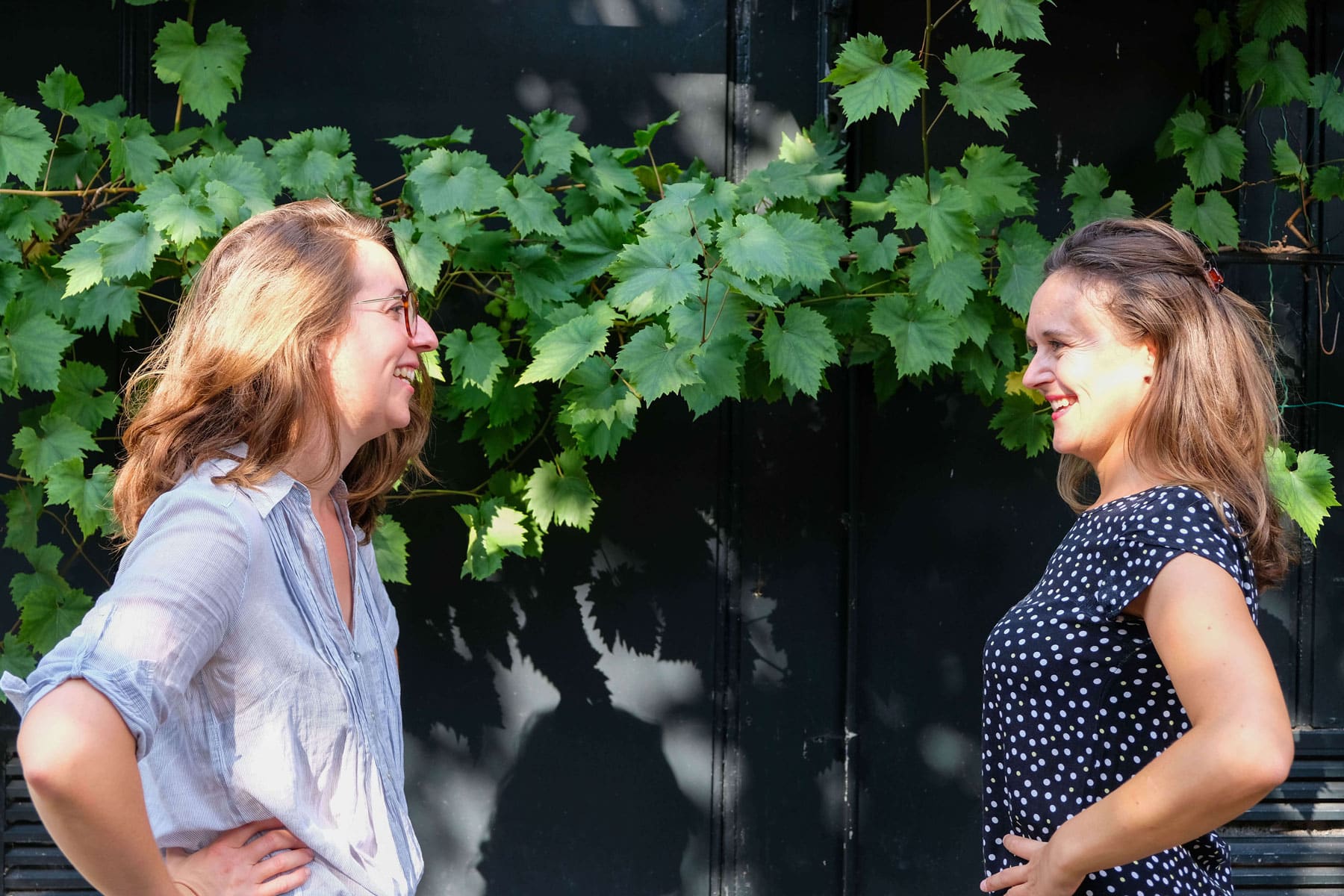 Before creating Incubator Studio & every twelve months since then, we each reflect individually on our ikigai, our personal & professional why, with a methodology that we use with each of our clients. We then pool our answers & put them into perspective in order to draw conclusions for our company & decide on the necessary adjustments, whether in our positioning or the way we work with our clients.
It seems obvious to us that in a small company, in order to move forward quickly, well & in a structured way, we must be able to make choices & decisions as a team, which go beyond individual opinions or aspirations. In short, we have to be able to make the choice of alignment.
Our raison d'être is to increase the profitability & impact of the companies we serve. Together, we are a piece of this remarkable puzzle that boldly defends a healthier economy & a deeper sense of participation in society.
To your success,
Aurélie & Coralie